So long Aperture: A major shift in Apple's Photo Strategy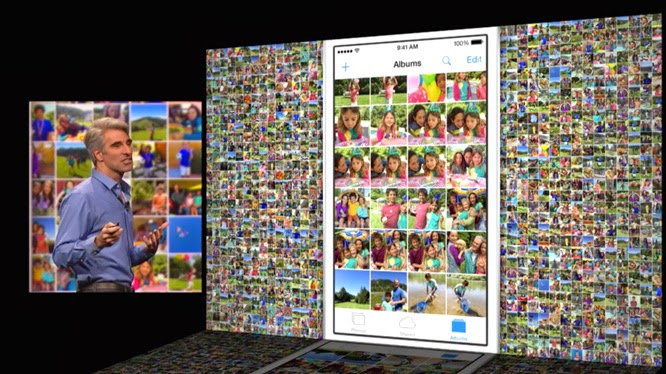 The just-announced demise of Aperture may not really surprise anybody who has been paying attention — a good number of serious photographers switched to Lightroom long ago, many citing Aperture's stagnation as a primary factor in that decision. However this not only marks a big disappointment for those who held on thinking Apple might still have an Aperture 4.0 up its sleeve, but actually marks a major shift in Apple's photo management strategy.
The message is this: Going forward, it's iCloud Photos. Apple's new "Photos" app in Yosemite and iOS 8 is going to be the de facto and probably only option available, with development of the company's two long-standing consumer and "pro" photo apps effectively ceasing. Of course, hopefully the apps won't unceremoniously stop working the day Yosemite lands, so many users may hold on for quite some time before giving in to the new world order or simply leaving Apple's photo garden to look at alternatives.

It will be interesting to see exactly how "all-in" Apple goes with this new approach. Will iTunes Photo sync be phased out by the time iTunes 12 lands? Will photos still easily be importable into a Mac from an iOS device, or will iCloud gradually (or suddenly) become the only game in town.
I've been back and forth between Aperture and Lightroom myself several times in the past couple of years, and generally kept coming back to Aperture simply because it offered tighter integration with the iOS world — syncing photos via iTunes, automatically having them land on my computer via Photo Stream, and so forth. However, Adobe not only closed some of that gap recently with its new Lightroom Mobile apps, but actually pulled far ahead with a solution that actually lets you non-destructively edit your photos on your iOS device and have those seamlessly synced back to your master library — exactly what I wish Adobe had done two years ago instead of releasing the much more limited Adobe Revel.
Meanwhile, however, the pace of development in Aperture continued to crawl along; many hoped that Aperture 4.0 would show up with the Mac Pro last year, but instead we got 3.5, adding nothing more than some minor cloud-facing features to bring it in line with iOS 7. In fact, in the time it took Apple to go from Aperture 3.0 (February 2010) to Aperture 3.5 (October 2013), Adobe has released Lightroom 3.0 (June 2010), 4.0 (March 2012), and 5.0 (June 2013). While version numbers don't always tell the full story, in this case the difference in development between the two platforms is significant. The last major Aperture update came two years ago, and it has only been coasting just above the line of "abandonware" ever since.
With the release of Lightroom 5.5 and Lightroom for iPhone, I decided to transfer my library over and give it another spin, since the new mobile apps make for a very compelling solution. Although iCloud Photos promises some of the same capabilities, it strikes me as considerably more "Revel" than "Lightroom." Further, even if Apple's development with Aperture had continued, I suspected even a basic integration with iOS 8 would likely be farther off on the horizon, much less full support for more advanced photo editing and management features.
Now, it looks like it's not on the horizon at all. The average consumer who uses their iPhone as their primary camera will probably be pretty satisfied with what "Photos" has to offer in terms of basic editing features, but in the grander scheme of things, it looks like this may be a downgrade even from iPhoto, much less the rich feature set that Aperture offered, and it's likely that's where it will stay. A fair call, considering the average user in the smartphone era rarely does any serious photo curation and editing any more, but something that definitely moves Apple one notch further out of the "pro" market essentially ceding that world to Adobe — which, arguably, is exactly where it belongs.